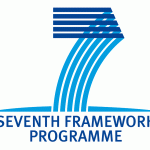 Create a FP7 consortium with ELVESYS
Choose the best microfluidic partner for your research consortium
---
The Commission established the Seventh Framework Program (FP7) on five core priorities
Support research able to create industrial applications.
Support "pioneering" scientific research as a source of future innovation.
Increase human resources competences and provide effective common tools and infrastructures.
Facilitate coordination between research efforts at national and regional levels.
Simplify application of cooperative research grants and fundings.
To strengthen European competitivity, the FP7 funding is divided in four categories, the Euratom grants (Nuclear research) and the JRC (Joint Research Center) funding.
The four FP7 call categories are
Cooperation – This FP7 will cover all support for research or coordination projects under the nine scientific and technological priorities of the FP7.
Ideas – This FP7 program is dedicated to the new dimension of "pioneering research" and to support excellence and research (implemented by the European Research Council).
People – This FP7  component concerns the continuation and the building of present and future Marie Curie mobility actions, as well as efforts to improve human resources within and outside Europe.
Capacities –  This FP7 program support for research infrastructures and specific actions in favor of SMEs.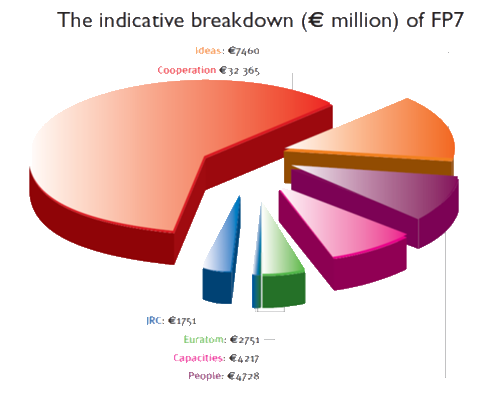 The ELVESYS Microfluidic Innovation Center®  is particularly interested in the cooperation funding scheme of the FP7. Microfluidics developments are particularly adapted for partnerships at the European scale. As regard to the cooperation grants of the FP7, microfluidics is involved in 6 of the nine categories that are:
Health*
Biotech, Food, Agriculture*
Information Society
Nano, Materials, Production*
Energy*
Environment*
Transport
Socio-economic Research
Security* and Space
This classification of the EU FP7 funding shows that Science is no more shaped by traditional disciplines such as mathematics, physics, biology, chemistry or material science. The total amount of European funding that will be attributed to the 6 domains of interest for microfluidics is superior to 17 Billion euros.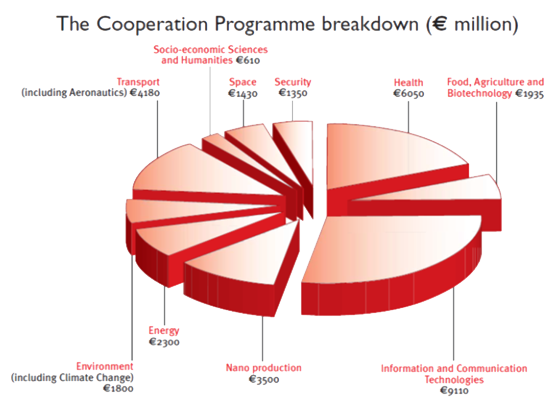 FP7  project call capacities grants – Research for SME
Alternatively, the microfluidic Innovation center can also participate to funding dedicated to consortia composed of at least 3 EU SME's and 2 EU RTD performers (academic or industrial subcontractors). FP7-SME grant supports small groups of innovative SMEs in solving technological problems and acquiring technological know-how. The ELVESYS Microfluidic Innovation Center® can provide both the role of SME and RTD performer in this kind of consortium. Depending on the project capacity, we can also involve one of its partners as RTD performer.
If you need more information about cooperation with the ELVESYS Microfluidic Innovation Center® for your FP7 project call please send us an email to : contact@elvesys.com
Learn more about doing a R&D consortium with elvesys